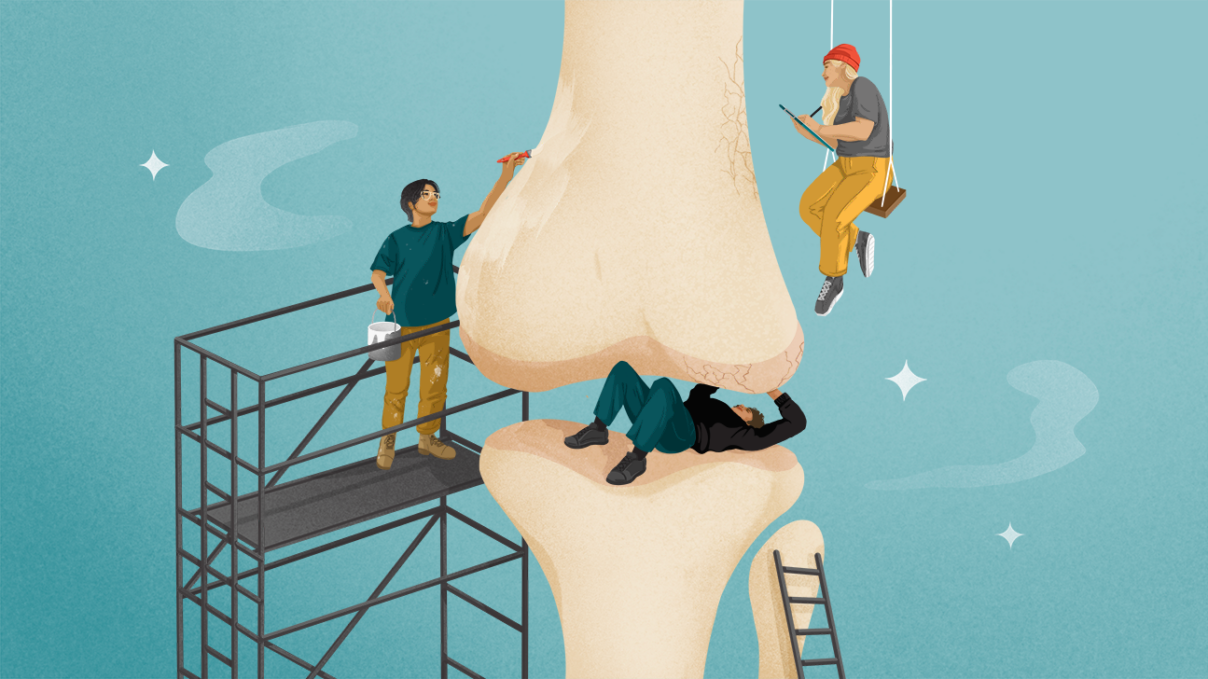 The Secret Life of Bones
You may not give your bones a whole lot of thought. With psoriatic arthritis, it's probably your inflamed, painful joints that command most of your attention. And if you also have psoriasis, you likely have your skin on the brain, too.
But your skeleton — as strong as it may be — can also be vulnerable. Having psoriatic arthritis puts you at increased risk of developing low bone mineral density, bone erosion, and fractures.
Fortunately, there's a lot you can do to keep your bones healthy and counteract those risks.
Let's dive in.